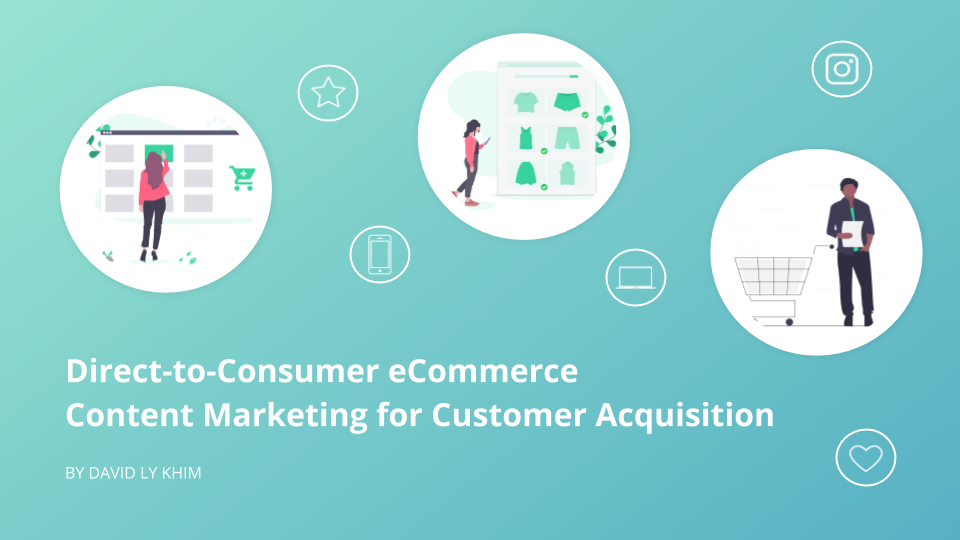 Disclaimer: Some links in this article are affiliate links so I will receive a commission if you click those links and purchase a product. These are products I've used and stand by.
The direct-to-consumer (DTC) ecommerce space is going through a big evolution right now. The marketing channels that previously made them easy to start and successful are no longer efficient enough to build big ecommerce business on.
It has become easier than ever to create a DTC company. You can quickly set up all your ecommerce infrastructure using Shopify. You can easily access manufacturers to create product and iterate. Ad platforms make it easy to get you product in front of people.
Direct-to-consumer ecommerce businesses tend to find early success with paid ads and, because of this, it's common for them to leave their content strategy as an afterthought.
In this article, we'll talk two about two flavors of direct-to-consumer ecommerce companies in terms of:
Their funding (venture capital versus bootstrapped)
How the funding changes their go-to-market
How a combination of both go-to-markets is beneficial for growth and protection against competitors
The value prop of direct-to-consumer ecommerce companies is that by removing distributors from the picture and selling directly to consumers, they cut out the markups added by those distributors. In turn, they get more control over every aspect of the customer journey.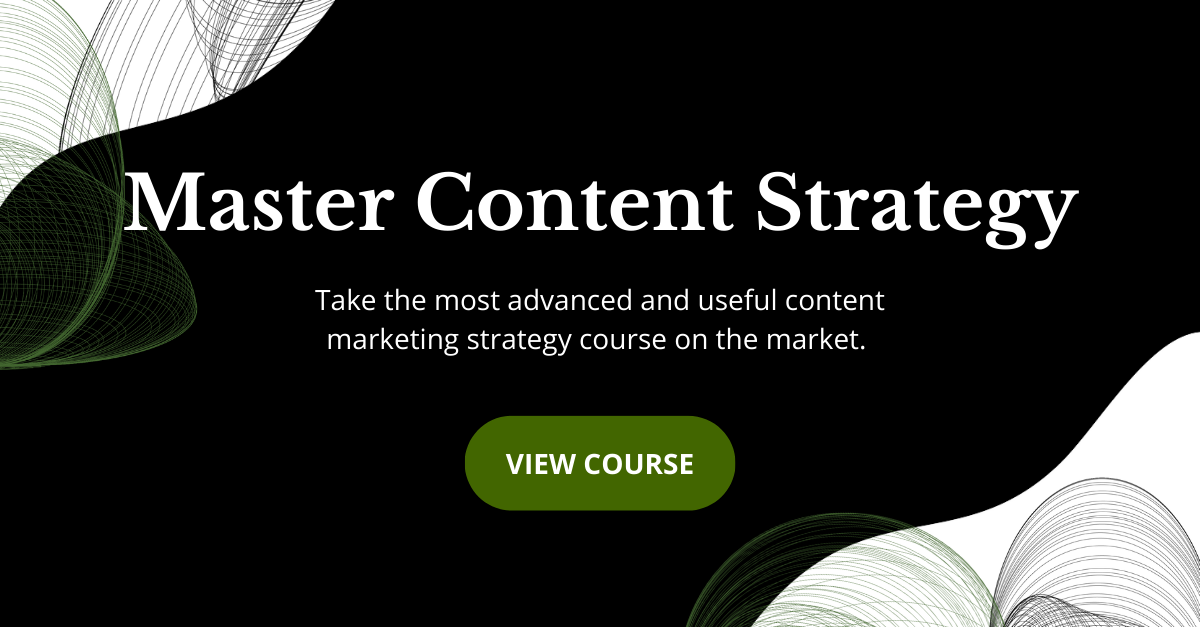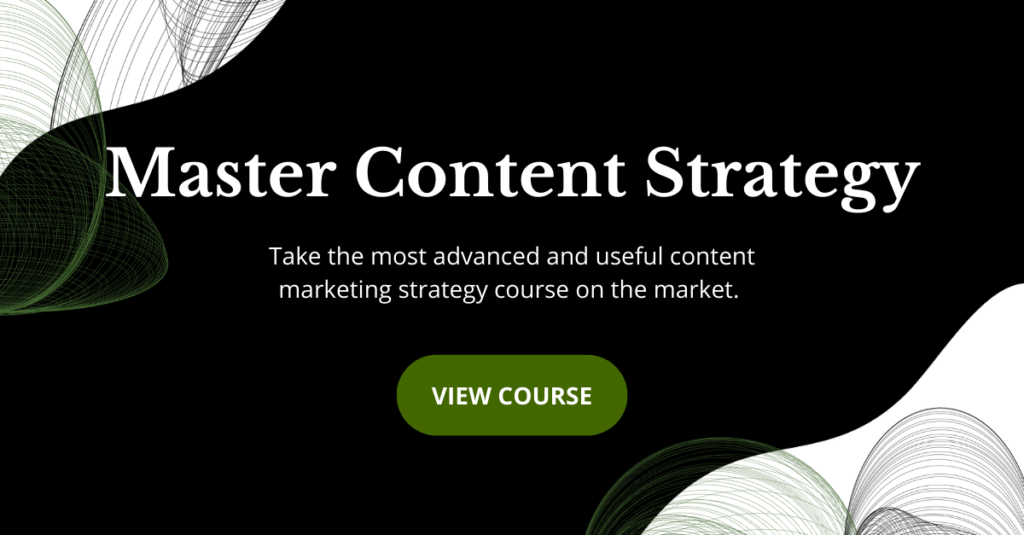 Venture-Funded Companies
Venture-funded companies have a lot of money to spend and tend to rely on paid ads, particularly Facebook and Instagram, to build their brands and acquire customers. As they get more customers and gather more data, they build more audiences to target and increase their reach.
As they pump more money into ads, it becomes a reliable growth channel driving a predictable amount of traffic and revenue each month. What's left is running tests to optimize the funnel. Even if the results aren't optimal, you at least know what you're paying for.
This makes it difficult to pull back on ads which is concerning for two reasons.
First, the costs of ads will continue to rise and the law of shitty clickthroughs will kick in. These companies spend a lot of money on paid ads to develop familiarity with their brand and as they get bigger, they hit the same audiences over and over, making the ads less efficient.
Accelerating the inefficient, we've seen that competitors will also enter the space and compete for the same keywords. Just look at the DTC mattress space. There's Casper, Purple, Tuft and Needle, Leesa, Nectar, Allswell, Loom & Leaf, Layla, Avocado, Saatva…
These products are similar for the most part. As they each figure out their bidding strategies on the same acquisition channels. how do they each compete and differentiate? How do they each build a moat around their businesses to protect and grow their market share?
Second, return on investment might decrease and costs further increase if there's a change in the Facebook ad algorithm that negatively affects their campaigns.
As editor of ModernRetail, Hilary Milnes states, it's clear that "Building a business off of paid digital marketing alone is not something that's going to happen again."
At some point, these companies might consider content marketing. They want it to make up for the decrease in ROI of their paid ads and hope for content marketing to be the fix.
This generally results in failure because they don't have a good content strategy in place and they expect content marketing to drive immediate revenue, mimicking the rapid feedback loops they've become used to with paid ad campaigns.
New ecommerce startups could avoid that situation by doing content marketing right from the start, even if means publishing one or two blog posts a month.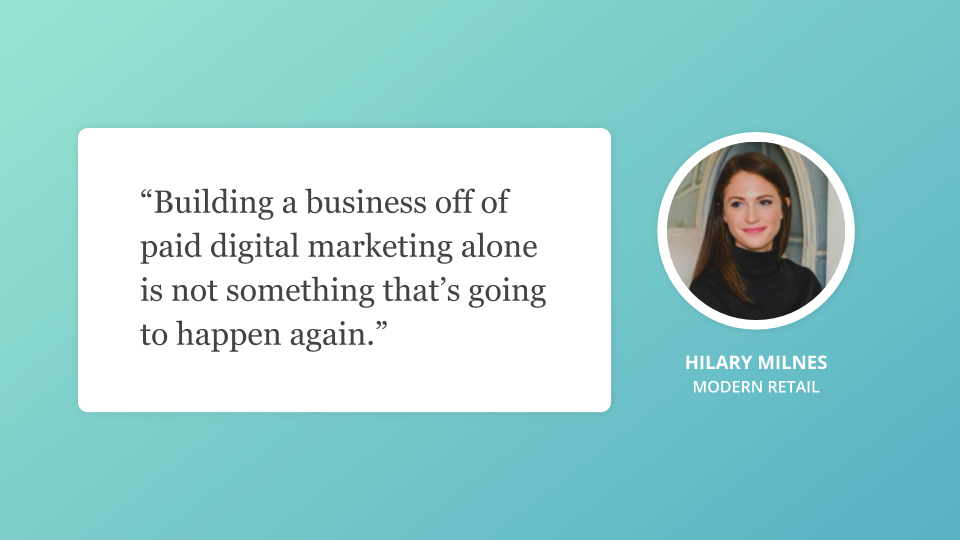 The bright side is, those who started with paid ads could use the same data to define their content strategy. Because they've already run a lot of ads, they have insight into what keywords drive the most sales. Those keywords are prime targets to create content for and rank highly in the search results.
If they continue to run ads after creating content that ranks in the first 1-5 positions in the Google search results for the same keywords, that means they'll own two placements on the first page of Google: the ad listing and an organic listing.
Bootstrapped Companies
As for the bootstrapped companies, they'll find it tough to compete on paid ads since it's a pay-to-play space and they simply can't pay up as venture-funded companies can.
Instead, a bootstrapped company can use content to build its brand and customer base. We'll get more into this later.
eCommerce has a Customer Acquisition Challenge
Regardless of whether or not a direct-to-consumer ecommerce company is venture-funded, one thing holds true: they face increasing competition from other direct-to-consumer brands and, of course, Amazon.
In May 2018, Shopify powered 600,000 shops on their platform, up from 400,000 in April of 2017. Just take a look at how many new shops are being hosted on Shopify every year.
These folks are jumping on the Shopify platform for good reason. There is still a lot of opportunity for ecommerce and specifically direct-to-consumer companies to build a brand and get enough customers to have a comfortable lifestyle business or a business that scales.
This includes brick-and-mortar businesses becoming hybrid commerce shops through platforms like Endear where their sales associates become omnichannel associates.
Venture capital firms see the potential in ecommerce. That's why there are so many of them like Forerunner Ventures, Commerce Ventures, Lerer Hippeau, and Upfront are focused on investing in the ecommerce space.
We can't talk about ecommerce without talking about Amazon who pushed 66 of their own private labels on April 2017.
The good news is while nearly half of US internet users start their product search on Amazon, not all of them complete their purchases there. Consumers still use Google to do more research into product reviews and alternative products.
That means being present on Google remains more important than ever.
None of this is to say that paid ads aren't worth running or that Amazon is unbeatable or that content marketing is the answer to everything
Rather, it is important for ecommerce businesses to mitigate competitive risk by diversifying their customer acquisition portfolio and decreasing customer acquisition costs as they scale.
A content strategy that's focused on high-purchase-intent keywords is a healthy addition to an ecommerce business's customer acquisition portfolio.
Why Content is the Path to Scale in eCommerce
Content is usually an afterthought for many ecommerce businesses. It takes "too long to see results" or "doesn't work" or "not a priority."
That means the businesses who do think about having a content strategy from the start are at an advantage. You'll see in the examples below that many ecommerce businesses are wading in blue ocean when it comes to content and have not taken advantage of it
The companies who do take advantage of content marketing in their niche will have an advantage over the latecomers.
When done well, content can:
Help you rank for high volume keywords without paying for it, decreasing your cost to acquire a customer
Build a moat to make it difficult for competitors to take market share from you
Make your website the go-to resource for all things related to your niche
How Content Builds DTC Businesses
Venture-funded companies and bootstrapped companies alike can use available data to build out the customer journey in terms of awareness, consideration, and decision or similarly, low, medium, and high intent.
Awareness Stage
The potential buyer realizes they have a problem and are learning more about it. They have low intent to purchase.
The keywords to target at this stage of the customer experience are considered low intent keywords. Low intent keywords and content tend to be more informational. If you're in the market for vitamins, you might want to learn about the different types of vitamins you should take and why they're important. You aren't nearly ready to purchase yet because you aren't sure what you need.
Consideration Stage
The potential buyer defines their problem and researches options to consider as solutions. They have a medium intent to purchase.
At this point, the customer will search for keywords that demonstrate medium purchase intent. Medium intent keywords tend to signal product evaluation. For example, someone who's evaluating mattresses might search for "Casper alternatives" and find dozens of other mattress companies to research.
Decision Stage
The buyer is evaluating a shortlist of products or solutions and has high intent to purchase.
At this stage, customers have a high intent to purchase and the keywords they search will signal transactional intent. This comes in the form of "best x" keywords such as best matcha green tea. Someone who's searching these type of keywords has done the research, feels informed about the problem, has evaluated options, and is nearly ready to make a purchase decision.
For venture-funded companies that may have run a lot of ads campaigns, they can use their ad conversion date to build out the customer journey.
What ads or keywords result in clicks but no purchases? These ads or keywords likely target low-to-medium intent audiences who aren't ready to purchase anything yet but open to it.
Could you create a series of content that helps that audience feel more confident in their consideration stage to be a step closer to making a purchase decision?
What ads or keywords result in clicks and purchases? These ads or keywords likely target high intent audiences who are ready to make a purchase decision.
Bootstrapped companies may not have that ad conversion data but can think about the awareness, consideration, and decision stages more qualitatively whether that be through customer interviews, intuition, or through running growth experiments.
When thinking about the buyer's journey, bootstrapped companies can map out the level of intent to purchase by asking what type of information a person is looking for or thinking about at each stage of the customer journey.
How eCommerce Businesses Could Improve Their Content Strategy
Here's how ecommerce companies like Warby Parker, Winc, Harry's, MeUndies, Lola, Ritual, and so on generally do marketing: ads and more ads.
And it works. At least for now. These companies can afford this strategy because they're venture funded.
However, as we'll see below, many miss the opportunity to rank in the search results pages for the same keywords.
Note: There is no malicious intent behind any of the analyses below. I use their products and love them. :)
How could Winc improve their content strategy?
Winc is a wine subscription company that helps people discover new wines to try.
The good news is Winc is doing some sort of content marketing. The bad news is that there doesn't appear to be a clear strategy (at least from my outsider's point of view). The content isn't optimized to rank for relevant, high volume keywords and it isn't clear how their content is meant to drive new customers.
For example, looking at the most recent posts on the Winc blog, we find some interesting topics, but from a content marketing perspective, I'm wondering
How effective are these posts in generating relevant organic traffic?
Is the content good enough to rank well in the search engine results?
Let's look at "A Red Wine for Every Meat" post which is clearly trying to rank for "wine and meat pairings" which only has a monthly search volume (MSV) of 60 according to Ahrefs.
It makes sense that they'd write about this. There are plenty of questions about how to pair wines with food. However, the post only has 445 words and only uses the word "pairing" three times. This isn't to say they should stuff the keyword, but the content is not comprehensive and not very helpful.
At the time of this writing, that post ranks between 16-18 on Google for low volume keywords.
Looking at this specific example, they could have taken a keyword topic strategy approach and instead wrote about "wine pairings" and created a comprehensive guide on wine pairings to rank for the following keywords:
Wine pairings (4,300 msv)
Wine and cheese pairings (2,100 msv)
Wine pairing chart (1,000 msv)
Wine pairing with salmon (900 msv)
Food and wine pairing (900 msv)
Salmon wine pairing (700 msv)
Wine pairing with lamb (600 msv)
Wine pairing with ham (600 msv)
Wine pairing with turkey (600 msv)
What wine goes with fish (300 msv)
Food and wine pairing chart (200 msv)
Best red wine with ribeye steak (150 msv) ← High intent keyword!
The list goes on.
The takeaway is, instead of writing one short blog post to try to rank for one keyword, they could have written one long comprehensive post and targeted all those keywords. Because winc.com has a high domain rating of 73, they would have a chance at competing with the websites that are currently ranking for these keywords.
This is just one example. I would recommend the following steps in order:
Conduct a full content audit to see what you already rank for
Optimize articles that are already ranking for keywords that are relevant and have a high monthly search volume (> 1,000)
Find keywords that you obviously should be ranking for, but don't rank for yet
Create a content roadmap based on those keywords
Create high quality content that's educational and optimized to rank for those target keywords
If anyone from Winc is reading this, I wouldn't be doing myself a favorite if I didn't mention that we're happy to help you with your content strategy. Just get in touch.
How could Quip improve their content strategy?
Quip provides a simple travel-friendly electric toothbrush with a subscription model to help customers maintain a healthy mouth and remember to change their brush every three months.
A quick analysis of quip.com shows that:
Quip ranks in positions 1-5 for 341 keywords in the Google search results
Of those keywords, 169 (49%) of the keywords contain "quip" showing that they have a strong brand presence
Of the URLs that rank for those keywords, 219 (64%) contain "products" in the URL
Of the URLs that rank for those keywords, 90 (26%) contain "blog" in the URL
This all tells me that they lean heavily on product-related keywords, which competitors like Goby, Burst, and Foreo are also doing with their product pages.
While Quip's product pages already rank well, they could create a moat for the business by creating more educational content for both low- and high-purchase-intent keywords around toothbrushes and dental hygiene.
Some example topics include:
Fluoride toothpaste (5,500 msv)
How often should you floss (2,100 msv)
How long to brush teeth (1,400 msv)
Best fluoride toothpaste (700 msv)
Best affordable electric toothbrush (450 msv)
How to get healthy gums again (300 msv)
Fluoride toothpaste dangers (300 msv)
How to brush your teeth with an electric toothbrush (200 msv)
By becoming the go-to resources for consumers to learn about toothbrushes and dental hygiene, they will be top of mind when those same readers are ready to purchase a toothbrush.
eCommerce Businesses with Great Content Strategies
However, there are companies, both venture-funded and bootstrapped who are doing content extremely well.
Bootstrapped companies tend to stay away from ads and are generally more resourceful with content so they usually don't fall into the trap of building their brand and customer base on ads.
They generally start content marketing early and have created content based on some foundational knowledge of SEO and content marketing. However, they often hit a plateau with content. Some will jump to the conclusion that content is no longer working and move to do ads with the revenue they've made. This is a good move, but only partially true.
While paid ads will be helpful, there is still usually a high ceiling for content marketing to generate returns for the business.
This is where a solid content strategy comes into play.
How Care/of does great content marketing.
Care/of provides monthly packages of vitamins tailored to your lifestyle and health goals.
While Care/of could do more with content marketing, they've got a very solid foundation set up and are ranking are tens of thousands of keywords through their articles and research.
After filtering for branded keywords, when I dug into how well their articles are ranking, I found that their doing quite well ranking on the first page for very competitive keywords such as "whey protein vs isolate" and "vegetarian vitamins."
Their research library is also genius. They educate consumers on the benefits of each type of vitamin which are also their products so if someone was sold on a vitamin, they could add that vitamin to their Care/of vitamin plan. The directory structure also allows them to build a dense internal linking network across the different pages which helps these pages rank better in Google.
These research articles are also no joke. They educate readers on the benefits of each vitamin and back each claim by citing various scientific research papers from reputable publications.
When I dug into how well these research pages rank, I found that they also rank quite well in the search rankings. While these keywords have lower search volume, they are higher intent in Care/of's context because the keywords are directly related to their products.
In addition to great content marketing, their product, packaging, and unboxing experience are also great. Try them out here.
How Headspace does great content marketing.
Headspace is an app that helps you get started with and continue a meditation practice.
Okay, Headspace is not the same as the DTC product companies we've been discussing but they target consumers and their content marketing is amazing.
They've identified that their users or potential users are looking to meditation to help with stress, anxiety, sleep, and focus and created research-backed content to help inform them on those topics.
When you look at their non-branded keyword rankings, you see that they're ranking well for high-volume, relevant keywords.
You'll also see below that they're ranking for very high-volume and difficult keywords. These are more general, yet related keywords, making them a great resource for meditation. While they're not ranking on page one for all of the terms, it's still admirable that they're ranking for such competitive keywords.
Your Turn
At the end of the day, it's challenging for direct-to-consumer ecommerce companies to introduce content marketing to your customer acquisition mix. Compared to paid ads, content takes a lot of effort and a lot of time to know if you're doing it right and once you realize it's not working, you've already sunk a lot of resources into it. It's easy to call it quits and say content marketing doesn't work for you.
But as shown above, there are companies who've made it work and are now go-to resources for their niches.
When done well, a well-planned, SEO-driven content strategy can be a powerful addition to an ecommerce company's customer acquisition efforts.
If you'd like help with your content strategy, let's chat.