Teaching around the world.
I speak about product management, growth, content marketing, and SEO around the world and online. From San Francisco to London and Milan to Kyiv, from webinars to podcasts.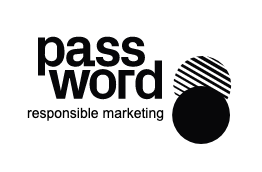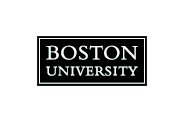 "David's talk at Product-Led Summit in London provided both tactical and high-level concepts to help product managers in the room wrap their heads around experimentation. In addition to top notch content and delivery, he was a dream to work with."

Heather James

Director of Events & Growth, Product-Led World
"David's talk on developing a growth strategy was so engaging and informative, members of the audience mobbed him with follow up questions after his talk. David topped the list of the best talks according to the conference satisfaction survey."

Yaroslav Stepanenko

Organizer, Growth Marketing Stage
Book me for your event
Let's chat and see if I'd be a good addition to your lineup.
From The Trenches: 5 Lessons on Implementing Product-Led Growth into an Existing Business
SaaStr 2021
San Francisco, CA, USA
Content Strategy for Software Companies: Gain the Edge and Beat Goliath
Growth Marketing Conference
Virtual Summit
How the HubSpot Growth Team Prioritizes Experiments and Embraces Failure
Product-Led Summit
London, UK
World Class Growth: A Peak Behind the Curtain into How HubSpot Developed it's Growth Experimentation Culture
INBOUND 2019
Boston, MA, USA
How HubSpot Does Customer-Centric Marketing Automation
WP Engine Summit
Austin, TX, USA
A Look into HubSpot's Growth Experimentation Process
Password 2019
Tallinn, Estonia
How HubSpot Prioritizes & Documents User Acquisition Experiments
Growth Marketing Conference
San Francisco, CA, USA
HubSpot's Growth Framework and How We Prioritize Experiments
Growth Marketing Stage
Kiev, Ukraine
Digital Marketing Office Hours
CIC's Japan Desk
Cambridge, MA, USA
The Growth Marketer: The Skills Modern Marketers Are Expected to Have
INBOUND 2018
Boston, MA, USA
How to Implement the Content Strategy That Doubled HubSpot's Organic Traffic
Dog Patch Labs
Dublin, Ireland
How to Find and Prioritize New User Acquisition Channels
Growth Marketing Forum
Antwerp, Belgium
How to Create Your Acquisition Channel Strategy
Growth Hacking Day
Milan, Italy
The Topic Cluster SEO Strategy HubSpot Uses to Grow Organic Traffic
Social & Content Digital Marketing Conference
Dublin, Ireland
How Growth Practitioners Can Help Companies Develop a Growth Culture
Growth Marketing Virtual Summit
Online
Personal Branding and Career Growth
Boston University
Boston, Massachusetts
SEO and Content Creation Workshop
Tijuana Marketing and Beer
Tijuana, BC, Mexico
Topics Over Keywords: A New Age of SEO and Content Strategy
HubSpot User Group Vancouver
Vancouver, BC, Canada
See, Think, Do Content Strategy
HubSpot User Group Lansing
Lansing, Michigan, USA
How Startups Can Get PR Mentions and Backlinks with No Budget
San Diego Startup Week
San Diego, CA, USA
Getting Started on Your Marketing Career
Boston University
Boston, MA, USA